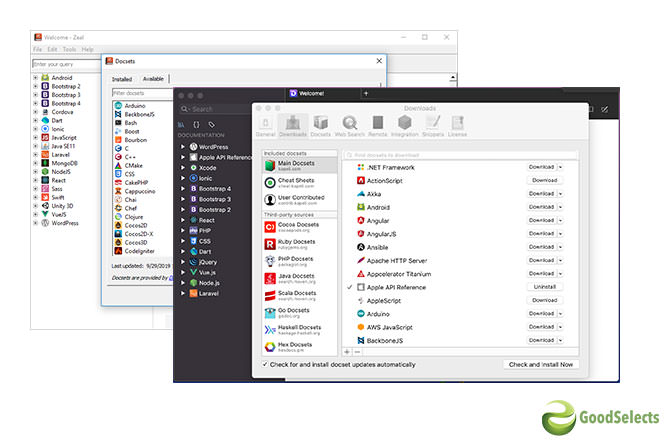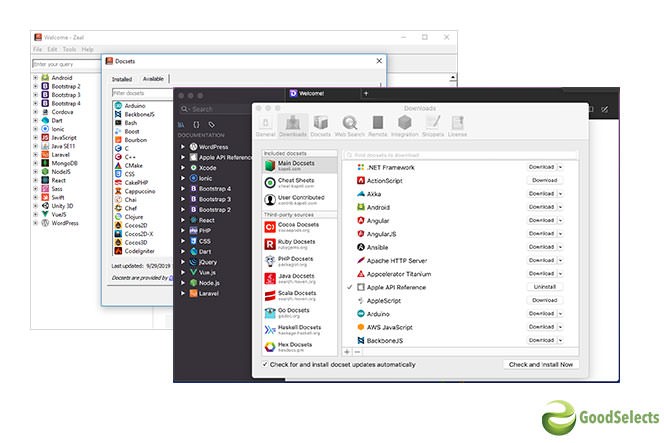 Each programming language has online documentation needed during applications development. The documentation is important to all levels of developers. The online presence means that you have to be online in order to search for a specific language detail. So, what if you were offline or the network disconnected??
In this article, I will list the two most important offline docsets applications for MS Windows and macOS so you will not lose documentation access when you are offline.
Zeal is an opensource offline documentation browser powered by Digital Ocean for MS Windows and Linux. After installing Zeal, go to Tools -> Docsets to download the needed docsets for your favorite programming languages.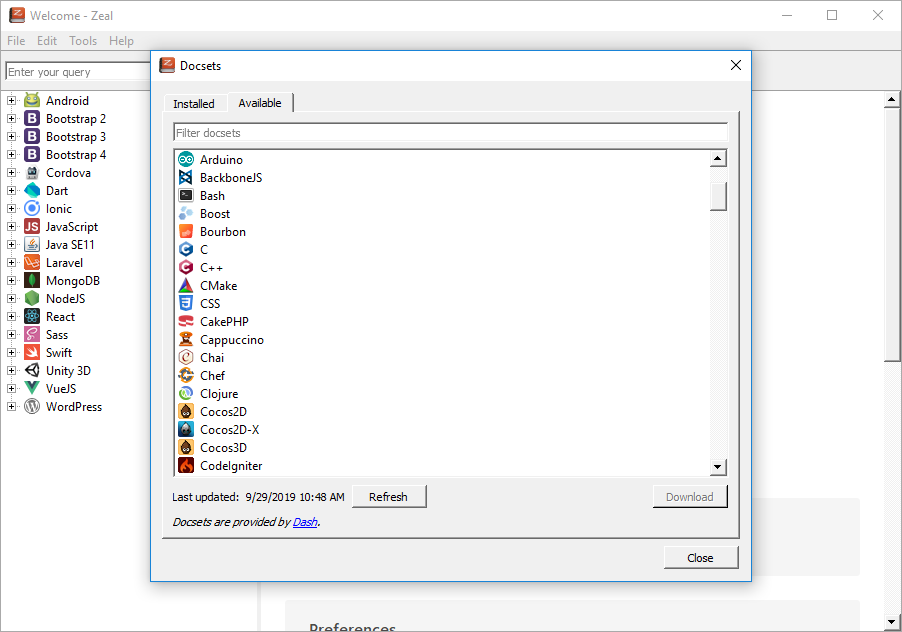 Zeal has plugins for code editors, so you can integrate it with your favorite code editor. Adding Zeal plugin makes it easy for you to search for a specific detail while coding. For more details, you can go to https://zealdocs.org/usage.html.
Dash is an API Documentation Browser and Code Snippet Manager for macOS. Dash stores snippets of code and instantly searches offline documentation sets for 200+ APIs, 100+ cheat sheets and more. You can even generate your own docsets or request docsets to be included.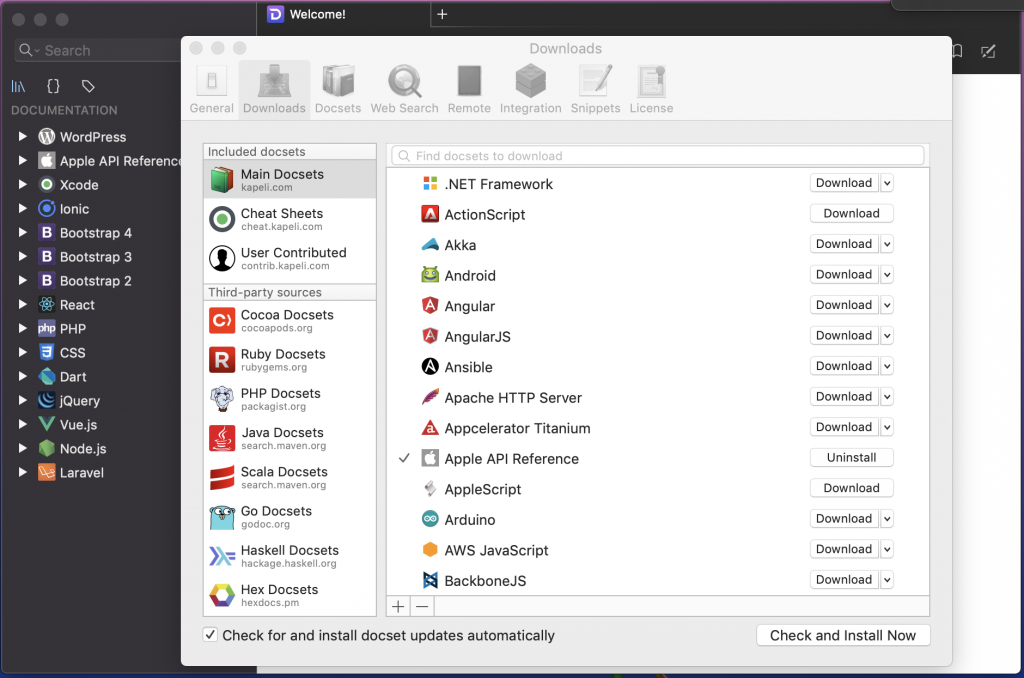 Dash supports code editors by plugins needed to search for language details.